AMERICAN POSTER COMPANY
HOW TO ORDER YOUR DESIGNATION STRIPS AND PLASTIC OVERLAYS:
Each of our products have a part number. The part numbers that end with a "D" are the paper labels for your telephone.
The part numbers that end with a "P" are the plastic overlays for your telephone.
Other products have part numbers assigned for those products.
**PLEASE NOTE WHEN ORDERING - A PACK OF 10 WILL DO 10 TELEPHONES AND A PACK OF 25 WILL DO 25 TELEPHONES.**
For fast and easy ordering:
Simply email your order to mickj.net@gmail.com (you may use our order form or your own, or simply tell us what you need) please include your phone number so we can call you with any questions we may have).
You can always call (936) 245-9119 and ask questions or supply credit card information. If no answer, leave message and we will call you back ASAP.
We offer a full money back guarantee on all our products - no questions asked.
When you receive your products, please call us with any questions or concerns you may have.
Thank you for your business, we sincerely appreciate it!
ALL ORDERS ARE SHIPPED UPS GROUND UNLESS OTHERWISE SPECIFIED.
SHIPPING COSTS VARY.
ORDERS ARE SHIPPED C.O.D.
or
MAJOR CREDIT CARDS AND PAYPAL ACCEPTED


AMERICAN POSTER COMPANY
(936) 245-9119
"The Telecommunication Printing Specialists"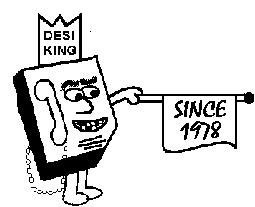 Phone lines are open 8:00 a.m. to 5:00 p.m. Central Standard Time Monday through Thursday and 8:00 a.m. to 12:00 p.m. on Friday.
Fax line is available 24 hours a day, 7 days a week.
AMERICAN POSTER COMPANY
Your source for designation strips, plastic overlays, telephone templates, phone labels, telephone plastics, telephone housings, telephone handsets for AT&T, Avaya, Partner 18, Partner 18D, MLS, Prologix, Definity, Eurostyle, MLX, Comdial, Digitech, Vertical DX, Impression, DX-80, Cortelco, ESI, Executone, Fujitsu, Harris Lanier, Hitachi, Isoetec, Iwatsu, Mitel, Intertel, Lucent, NEC, Aspire, D-Term, DTP, DTU, ETE, ETW, ETJ, ETT, Nitsuko, Northern Telecom, Nortel, Panasonic, DBS, Southwestern Bell, Telrad, Tie, i-Series, Buscom, DCX, DS2000, Onyx, UAT,Toshiba, DKT 2010, DKT 2020, DKT 3010, DKT 3020, Trillium, Vodavi telephones and MORE.
SERVING THE TELECOMMUNICATION INDUSTRY SINCE 1978
telephone equipment, telephone supplies, telephone overlays, telephone equipment, telephone supplies, telephone overlays, telephone equipment, telephone supplies, telephone overlays,
HOME / PRODUCTS / NEW PRODUCTS / HOW TO ORDER / E-MAIL
telephone equipment, telephone supplies, telephone overlays, telephone equipment, telephone supplies, telephone overlays, telephone equipment, telephone supplies, telephone overlays, telephone equipment, telephone supplies, telephone overlays, telephone equipment, telephone supplies, telephone overlays, telephone equipment, telephone supplies, telephone overlays, telephone equipment, telephone supplies, telephone overlays, telephone equipment, telephone supplies, telephone overlays, telephone equipment, telephone supplies, telephone overlays, telephone equipment, telephone supplies, telephone overlays, telephone equipment, telephone supplies, telephone overlays, telephone equipment, telephone supplies, telephone overlays, telephone equipment, telephone supplies, telephone overlays, telephone equipment, telephone supplies, telephone overlays, telephone equipment, telephone supplies, telephone overlays, telephone equipment, telephone supplies, telephone overlays, telephone equipment, telephone supplies, telephone overlays, telephone equipment, telephone supplies, telephone overlays